Jubilee Party on Thursday 26th May 2022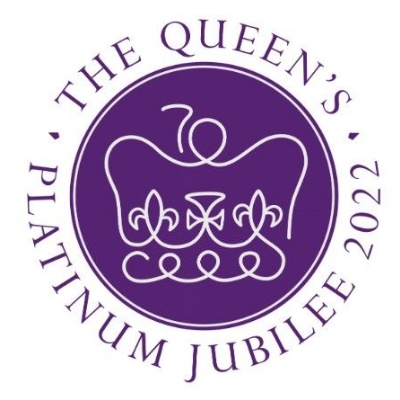 The following letter is on the News and Events / Letters page:
Dear Parents
The Queen's Platinum Jubilee celebrations – Thursday 26th May 1.30pm
I am writing to invite you to join your children for our family fun afternoon to celebrate The Queen's platinum jubilee on the school fields.
Each year group have organised games and activities that you will be free to wonder around and participate in. We will also have an ice-cream van in attendance and the Admin team will be running a refreshments stall with all proceeds going to PAWS.
Children will eat lunch as normal in school so there is no need for a full picnic. However, you may bring snacks and drinks. Please note: we promote healthy eating at our schools and we expect adults to model this for the children so please do not bring fast food (including fish and chips or anything from a chain such as McDonalds) on to the school site and alcohol is not permitted in any form. Thank you.
Please do not worry if you are unable to come, the staff will take good care of children who do not have anybody attending.
Please note: for safeguarding reasons, children will only be allowed to sit with their own parent or another family member for the afternoon. If you are unable to attend and wish your child to sit with another adult known to your family you must give your permission for this in the form attached by Friday 20th May.
For the celebration afternoon, please make your way to the school field via the main entrance to the school. Other gates will not be open for security reasons. Please feel free to bring a chair if you wish to do so and/or a rug to sit on. If you have a disability and are unable to carry a chair, please let us know and we will provide one for you.
Please be reminded:
Photography is permitted at the celebrations but any photos taken must be for personal use only and must not be placed on any social networking site including Facebook.
There must be no smoking on the school site. If you wish to smoke please leave the site and move well away from the school gates and out of sight of the school buildings.
Dogs must not be brought on to the school site and must not be left at the school gates during the afternoon.
If driving to school please be considerate when parking your car, and do not block any of our neighbours' garage entrances.
Thank you for your co-operation and support. We hope you enjoy the afternoon and look forward to seeing you.
Yours sincerely

Mrs S Mathlin
Head of Federation